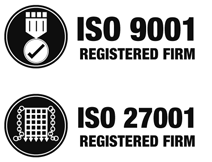 Eurologix Security Holding Group
Security Detection through European Innovation and Manufacture
March 2020 - Eurologix is following UK Government guidelines to ensure our staff are safe globally during the COVID-19 Pandemic. We have good stock levels and shipping globally daily as Eurologix is a designated Global Key Manufacturer.
February 2020 - European Government appoints Eurologix Security Group exclusive to provide Embassy Search Solution to global deployment of Corporate 5535 & 5030 & PD01 WTMD.
​
November 2019 - Board of Directors declare Audit compliance to ISO27001:2017, ISO22301:2012 and ISO9001.
​
September 2019 - EU Regulator Announces Eurologix Security Group only Security Manufacturer to date that complies to Cybersafe framework on their Velocity X-ray machines.
​
​