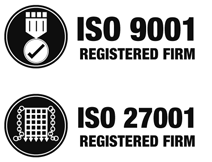 Eurologix Security Holding Group
Security Detection through European Innovation and Manufacture
The standard warranty is two years, once this warranty expires, you should consider extended warranty options. Extended warranty gives you 'Peace of Mind' and can be selected upto 5 years from your standard warranty. You can purchase your extended warranty at the intial purchase or when your standard warranty expires. Extended Warranty can be paid in full or with a monthly agreedment plan. Contact our Sales team or your local Eurologix Security Distributor.
Our Extended Warranty Policy
"Always, at your Service!"
​