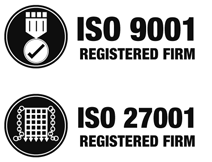 Eurologix Security Holding Group
Security Detection through European Innovation and Manufacture
Eurologix warrants its products against defects in material and workmanship. Under normal use and service, every hardware portion of the products will be free from physical defects in material and workmanship during the warranty period, or the product will be repaired or replaced as determined solely by Eurologix. Eurologix provides a limited warranty for its products only to the person or entity that originally purchased the product from Eurologix or its authorised distributor or Agent.
Check out our Extended Warranty
"Always, at your Service!"
​