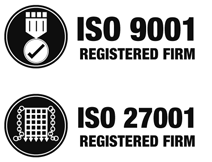 Eurologix Security Holding Group
Security Detection through European Innovation and Manufacture
X-ray Radiation Supervisor
Employers have a specific duty to provide appropriate training for all employees working with ionising radiation under the
Ionising Radiations Regulations 1999 (reg 14).
Reg 17 requires radiation employers to appoint one or more suitable Radiation Protection Supervisors(RPS) to supervise the work according to the Local Rules. The purpose of the training is to ensure the RPS is made properly aware of the specific radiation hazard, has a good appreciation of the relative exposure risk, understands the relevant legislative controls, and is familiar with the basic principles of radiation protection in the workplace.
Courses:
RPS Course
RPS REFRESHER Course
​
Courses can be instructed at your site or at our training facility