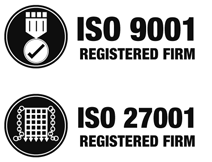 Eurologix Security Holding Group
Security Detection through European Innovation and Manufacture
Eurologix has an extensive stock of quality maintained x-ray security products and metal detection equipment for short term rental. We can provide short term Rentals at the most competitive price in the market.

We can provide a rental service on the following products;

- X-ray Security Machines
- Metal archway detectors
- Handheld Metal detector wands
- Milliwave Body scanners
- Under vehicle screening equipment
- H1N1 (swine flu) Thermal imaging camera
- Drug test equipment

We provide a full rental service inclusive of delivery, installation, support and ensuring that you meet all the regulations during your rental. We ensure that you have the peace of mind while we take care of your security rental requirements.
"Always, at your Service!"
​