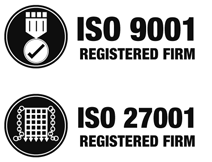 Eurologix Security Holding Group
Security Detection through European Innovation and Manufacture
IONISING RADIATION INFORMATION
Eurologix Security X-ray Products produce ionising radiation. Eurologix ensures that our products meet and exceed international regulations and standards, in fact we are an advocate for safety with ionising regulations. Always refer to your local Radiation Protection Advisors for your local regulations.
Radiation exposure can be expressed in certain units.
The absorbed dose is the amount of energy deposited per unit of mass. Most often this is measured in grays (Gy). A milligray (mGy), which is 1/1000th of a Gy, may also be used.
​
The equivalent dose is the absorbed dose multiplied by a converting factor based on the medical effects of the type of radiation. It is often expressed in sieverts (Sv) or millisieverts (mSv), which is 1/1000th of a Sv.
For x-rays and gamma rays (and beta particles), the equivalent dose in Sv is the same as the absorbed dose in Gy.
WORKING SAFELY WITH IONISING RADIATION
EXPECTANT OR BREASTFEEDING MOTHERS WORKING SAFELY WITH IONISING RADIATION