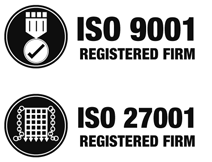 Eurologix Security Holding Group
Security Detection through European Innovation and Manufacture
The wide range of Security Products designed and manufactured by Eurologix Security requires the ready availability of original spare parts. Our global Warehousing team ensures worldwide availability of genuine, quality parts and these can be delivered to many locations across the world at short notice, limiting disruption to your security operations.
​
At Eurologix, we understand that the choice of manufacturer can determine success or failure. Our original spares give quality controlled performance that will prolong the life of your equipment and, in turn, reduce costs associated with labour and servicing.
For total peace of mind, and to ensure the shortest possible lead time, we offer service agreements that can include stock keeping of specified emergency spare parts.
"Always, at your Service!"
​