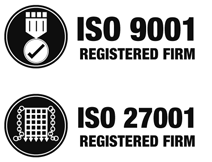 Eurologix Security Holding Group
Security Detection through European Innovation and Manufacture
​
Eurologix is a true global "Turnkey Security Solution" company, which designs, manufactures and provides professional services to our global clients and international organisations. Our strength is our belief and sustained development of our staff and our constant search for "talented" professionals to join our "family" to create and shape the future dynamics.
​
Eurologix looks for opportunities where we can offer innovation, superior services and offering more value to the market, and we seize them. We often move into areas where the customer has traditionally received a poor deal, and where the competition is complacent. And with our growing e-commerce activities, we also look to deliver "old" products and services in new innovative ways. Always first to make the market and being pro active and quick to act, often leaving bigger and more cumbersome organisations in our wake.
​
Our technology strategy has ensured that we have embedded our future research and development, within the forward thinking universities and engineering clusters of the United Kingdom and Europe. We also believe in partnering with other "fresh like minded companies" that can offer solutions and ideas that will ensure our clients and international organisations are fully served.
​
We believe in making a difference. In our customers eyes. Eurologix stands for value of money, innovation, dynamic capability and a sense of competitive challenge. We deliver a quality service by empowering our employees and we facilitate and monitor customer feedback to continually improve the customers experience through innovation. We have a talented new leadership team.
To some traditionalists, who believe in the carbon copy corporation, these may not see hard headed enough. To them, the fact that Eurologix has minimal management layers, no bureaucracy, a tiny board and no massive global HQ is an anathema. That is why we are innovative! and Customer focused.
​